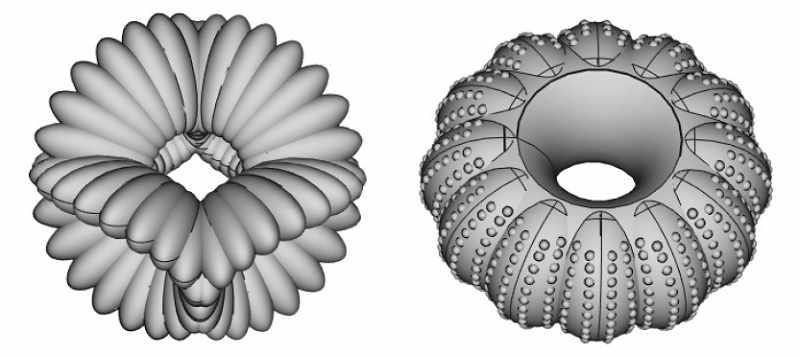 The invention of elastic chewing gum is a disruptive development. Chewing gum has been around for at least 8,000 years. For at least 100 years, we know that it stimulates the brain and makes us feel alert. Exactly how it works is still not clear. In the 1980s, people began to examine brains with magnetic resonance imaging. They found that chewing increases blood flow in the central parts of the brain. After that, Japanese researchers continued to investigate the effects of chewing. In 2017, a study showed that chewing affects the HPA axis that regulates stress levels. The following year, it was also possible to prove that harder chewing resistance gives a better effect. At the same time, it became fashionable in the western world to train facial muscles.
Better Results From Elastic Chewing Gum
The invention of elastic chewing gum built on a discovery that Peer Norbäck made when chewing. He trained cognitive abilities simultaneously and noticed that his performance improved when he chewed. Peer then became curious. Therefore, he began to study all the world's research reports that had to do with chewing. Peer realized that modern people chew too little. Then he also understood why hard chewing had this unexpected effect on the brain. Peer filed the first patent application in June 2019 (pat. No. 602778), and the following month, the company JAWPEER was formed to develop the invention of elastic chewing gum.
Environmentally Friendly and Non-Toxic
When Peer began to develop the first CHEWPEER (pat. No. 605914), he put high requirements. He decided that they should be environmentally friendly, free from toxic and safe to chew on. No harmful substances must excrete even if you chew hard. The independent research institute RISE built a machine to investigate the matter. The requirement was that they should not excrete any measurable harmful substances at all. The accuracy of the measurements was 1 ppm and CHEWPEER passed the test with no remarks. Other jaw trainers on the market are not as clean. The unique thing about JAWPEER is environmental awareness and that the products both train the face and stimulate the brain.
Designed for Both Young and Old
To minimize the risks, CHEWPEER's design is a pattern torus (pat. No. 84699). A torus has a hole in the middle that you can breathe through if you happen to put it in the throat. It is also possible to attach a safety line to the hole. The chewing product can thus be used by both young and old. These groups benefit from chewing in different ways. Jaws, facial form, and teeth develop by chewing during childhood. Dementia that affects the elderly is associated with reduced blood flow in the brain, something that chewing can counteract. Increased blood flow in the brain also means that the brain's ventricles fill with fluid that can flush out debris at night through the newly discovered perivascular system.
Different Models of Elastic Chewing Gum
After trying the product on a set of test users, Peer realized that different people had different chewing needs. Therefore, he developed a series of models with different sizes and hardness. They also got different pattern designs. The invention of elastic chewing gum is much more environmentally friendly than traditional "plastic" chewing gums. When the new products came from the factory, Peer tested them again. Then he noticed something exciting: different designs are associated with various cognitive facilities. A new technical patent was filed in June 2020 (Patent Pending 2030192-5)
Development of the Medical Device
Research is underway to investigate whether the hardness, size, or texture causes different CHEWPEER's to have other effects on the brain. And the development will not stop with this study. Part of the innovation is about enhancing CHEWPEER with a sensor that registers how much you chew, which force, and which teeth to use. The statistics transfer to an app that maintains the usage. At the same time, saliva in the mouth is analyzed. Saliva contains a lot of information about the user's health. This medical technology development starts as soon as we have the financial means needed.
CHEW PEER Prevented Sore Throat
One night Peer woke up with an itching throat during the Corona Pandemic 2020. Peer did not want to get sick. To prevent coughing, Peer put CHEWPEER in a vitamin C solution and swallowed it. Then he pulled it up with the safety line. He repeated this a few times and it had an effect. He was thus able to prevent the virus from cultivating in the throat. Since then, he has used the technology to keep colds away and always managed to stop them. The ability to prevent colds is a bonus included in the product's patent.
Help From a Knowledgeable Patent Engineer
From early development, Peer protected the innovations in every conceivable way. The team around JAWPEER includes one of Sweden's most knowledgeable Patent Attorneys, Lars A Wern. Wern is both an intellectual inventor and legally knowledgeable in intellectual property rights. He knows how innovative inventions usually develop. It starts with an independent inventor doing empirical experiments acquiring unique knowledge – the knowledge manifest in a product that solves one or more practical problems. Unlike several public and private investors, he sees the potential in elastic chewing gum. A disruptive invention can change the chewing gum market and create new non-invasive medical products of great benefit.
CHEWPEER Increases Neuroplasticity
Preliminary studies suggest that CHEWPEER increases neuroplasticity. By neuroplasticity the brain can change and re-program itself even later in life. Without neuroplasticity, we would not be able to learn new things. If the results are confirmed, the products will be indispensable for anyone who wants to optimize their brain or change their thinking habits. Therefore, some models of CHEWPEER can facilitate studying or improve sports performance by increasing the ability to concentrate. You can use other variants to rehabilitate burnout or traffic-injured patients. Hopefully, even cure traumatized or criminal brains. The possibilities are enormous.
An Idea Whose Time Has Come
"There is nothing more powerful than an idea whose time has come." The quote from Victor Hugo fits into JAWPEER. The product is both healthier and more environmentally friendly than traditional chewing gum. Our bodies are made for a completely different life than the modern human. We are a herd animal, made for being outdoors a lot and using our teeth as tools. Chew-friendly JAWPEER makes it easier to live as we intended to do. When the research results start to flow in, it will show that JAWPEER is helpful in dentistry, beauty care, and not least in neurological medicine. As the market grows, the patents can form the basis for a business model built on worldwide license distribution.